Action-packed?
Fun-filled?
Joyful?
 The baptism of toddler Alex, was most certainly all of these!  In amongst the more traditional elements of this ceremony, there was a game show, a paintbrush for sprinkling water from the font, action prayers, a lap of honour round the church, and welcoming claps from the congregation!
Rev. Naomi led the 10:30 am Holy Communion service at St. James', incorporating Alex's baptism.  After welcoming the parents, Godparents, family, friends and parishioners, the proceedings began with a robust rendition of 'Be Thou My Vision' followed by a modern reading based on Psalm 139 and the familiar words from St. John's gospel – 'In the beginning was the Word…'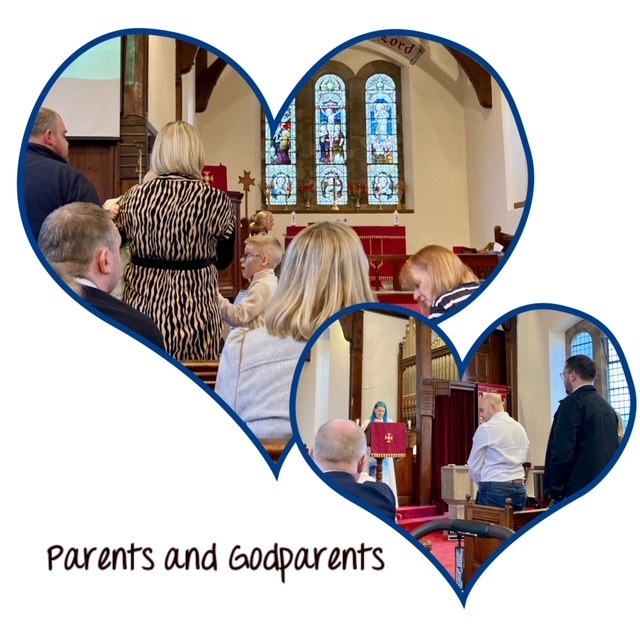 Minutes later, an interactive game of 'Guess Who' swung into action.  Two teams of little ones did their best to rise to the challenge of asking searching questions in order to reveal the identity of the mystery person.  The game was used to illustrate the uniqueness of each person and how God knows us completely.
Baptismal promises were made on behalf of Alex, by the congregation, his parents and Godparents before he was baptized into the church family.  A special prayer for the toddler was read by Gill and then Rev. Naomi led the intercessions using our body parts (feet, hands, hearts and mouth) to pray for Alex and ourselves as we journey together in our Christian faith.
Rev. Naomi lit a special candle for Alex from the Paschal candle – a visible sign of God's light in Alex's life moving forwards, and handed it to his Godfather for safe-keeping!
Once the formalities of baptism were over, Alex ran a lap of honour round the church to welcoming claps from the congregation.
The Eucharist service resumed, after which, many of the little ones were keen to share their beautifully crafted artwork with Rev. Naomi and the congregation.
Alex's family kindly invited everyone to stay afterwards and share a celebratory drink, cake and nibbles.
An occasion with elements of a very famous baptism 2000 years ago?  Yes!
An occasion adapted for 21st century youngsters?  Most definitely!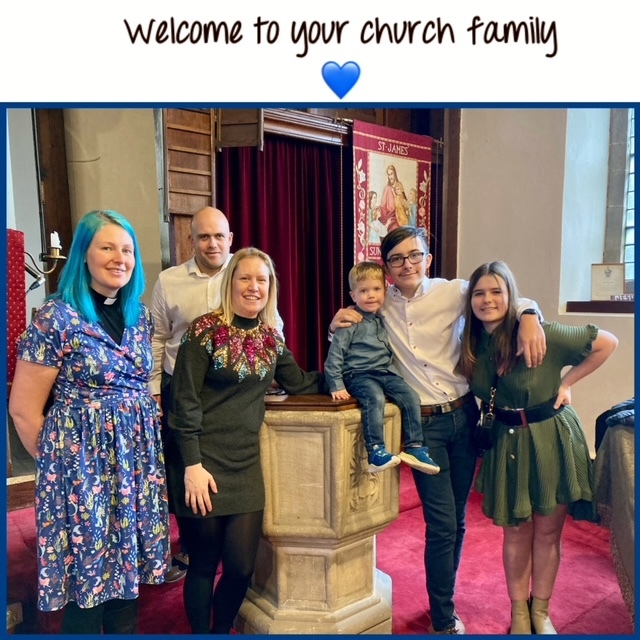 If you would like to chat about baptism for yourself or your child, please contact Fr. Peter Walsh.  Bespoke bookings are being taken for 2024.