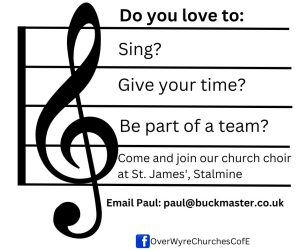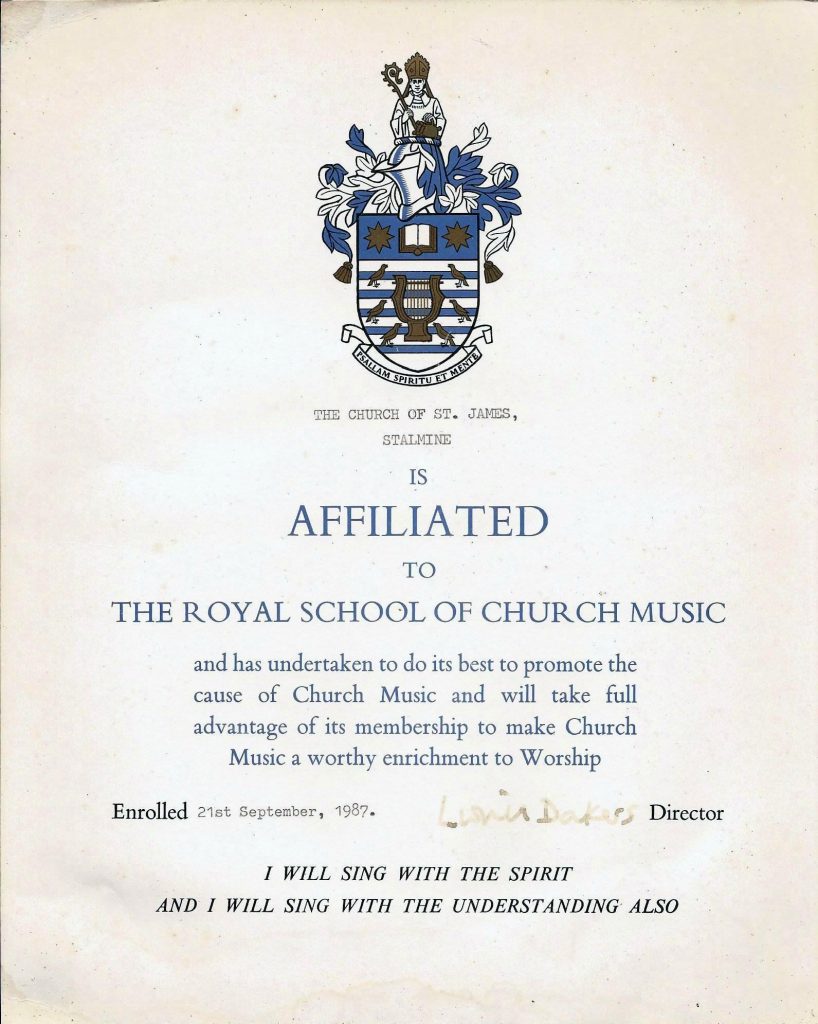 St. James' Church Choir
 

"Thank you and your super choir for inviting us from your mission church of St Oswald's back to Mother for a jolly good sing this afternoon.  An excellent choice of music, too – a 600-year span of good stuff.  AMDG." – Geoff Adams, St. Oswald's, Preesall

"I greatly enjoyed this afternoon's choral service. The music certainly brought back a few memories!" – Tom Handforth

Do you like to sing?  Would your child like to be trained to sing with others – a skill they will enjoy for life, and enjoy the fun and experience the discipline of being part of a team?  We're a friendly bunch of people who all enjoy singing, and we're here to help with the leading of the worship, particularly the sung and spoken parts of the services.  We're always on the lookout for new members (particularly juniors and men) — why not come and try us out?

 

The choir is affiliated to the Royal School of Church Music, which helps us with the selection and acquisition of suitable new music, and also provides training courses.  Junior members are developed using the "Voice for Life" scheme (https://www.rscm.org.uk/learn-with-us/voice-for-life-and-singing-awards/) which provides material, and also sets the goals of achieving the different coloured ribbons for their medals, to show that they have attained particular targets and standards.

 

It's not all hard work, and we have had a number of social outings during the year, often including a visit to Alton Towers (the juniors are paid for out of the choir funds); often ice skating or ten-pin bowling; and a trip to the cinema.  Some years ago, we had a few activity weekends away at "Snow's Heights" outward bound centre in the south Lake District.

We usually practise on a Wednesday evening from 6.30 until 7.30 p.m. (Junior members) and 7.00 until 9.00 p.m. (Adults).  Sunday services start at 10.30 a.m., although a few times per year (e.g. Harvest, Christmas) we sing at a special, evening service, and there are occasionally other services: for example Good Friday, weddings (for which choir members receive a fee), etc.  We have also recently joined forces with the choirs from the other churches in the benefice for special services.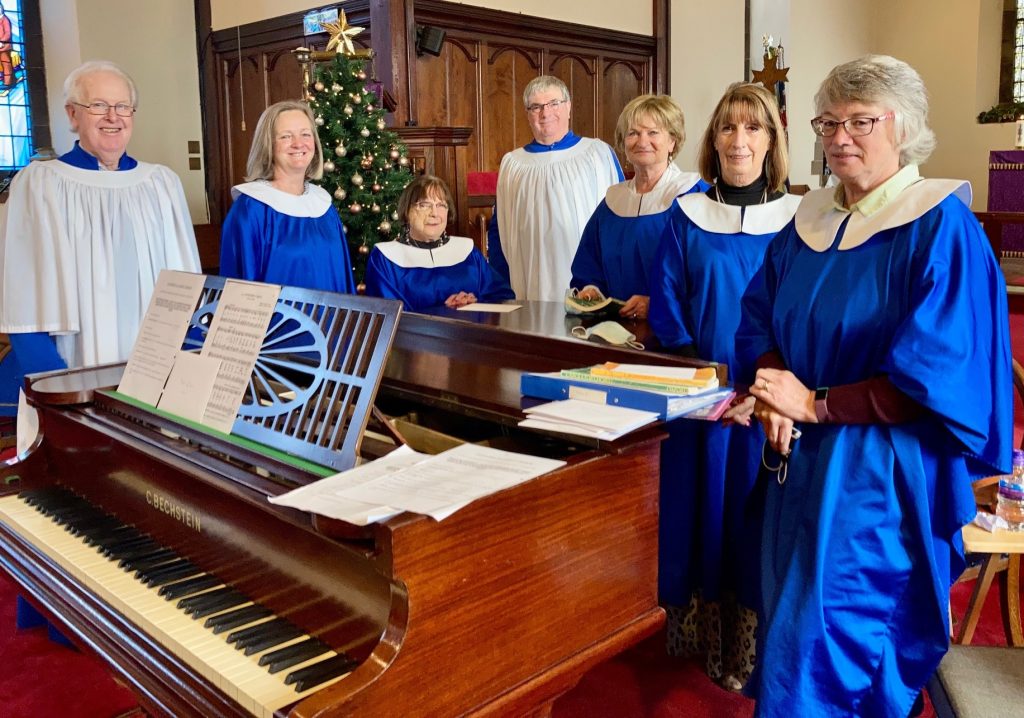 The organ is a small, but beautifully voiced instrument dating from 1890 by the Manchester organ builders, Jardine and Co.  See https://www.npor.org.uk/NPORView.html?RI=S00058.  It was conservatively restored in 2000 by David Wells (Liverpool), and a celebratory recital played by Prof. Ian Tracey (Liverpool Anglican Cathedral.)
Potential junior members wanting to join the choir should be at least eight years old, and able to read reasonably fluently.  Singing ability is less important than the desire to want to sing and to enjoy it, and the dedication to sing with us regularly.
If you think you would like to join the choir, contact Paul Buckmaster (Director of Music) for more information, or come along to a choir practice.