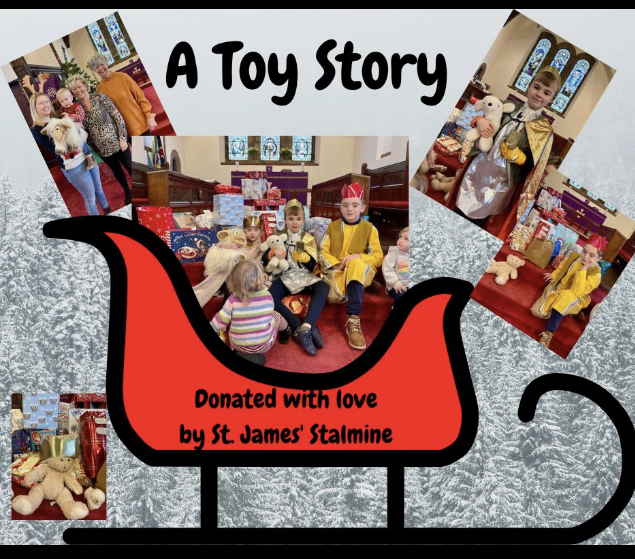 Gifts galore, lovingly wrapped and generously given were stacked on the altar at St. James' Stalmine at the start of the annual Toy Service.  Parcels of all shapes and sizes were donated by the families and friends of the church community.
The toys will be sent to the Women's Refuge in Blackpool, and are guaranteed to bring some festive cheer to youngsters living in challenging circumstances.
Pam, Sara and Elaine led the family-centred service, and the little ones rose to the occasion by dressing up in nativity costumes and helping to tell the Christmas story.  TJ and Kim led the intercessions:
"Lord Jesus, cradled in a manger and kept warm and protected from harm.
We pray for those who feel unsafe and afraid.  Help them to find a place of safety.  Today, we think of those seeking help from the Women's Refuge, for those who work there and offer support in times of need.
Lord, we ask you to bless the gifts, given with love this morning to show the families they are not alone.
Lord in your mercy…Hear our prayer."
Thank you to all those who supported the Toy Service in so many ways.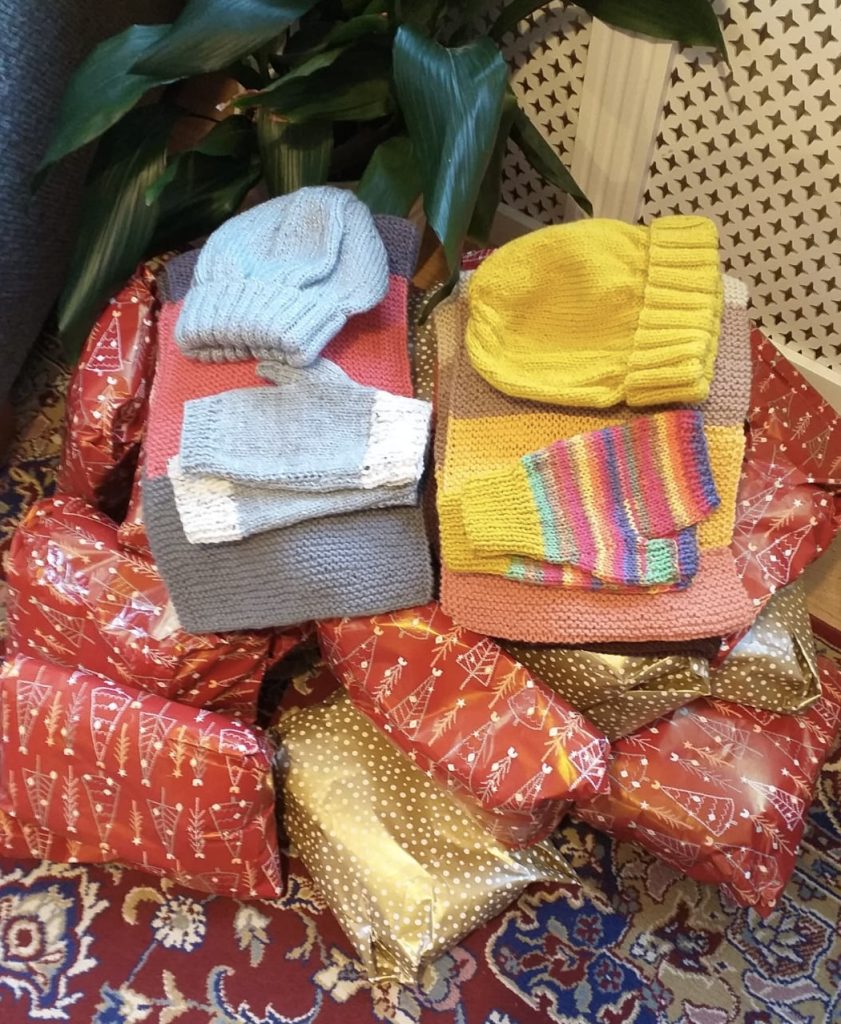 Kindness and generosity didn't end with the Toy Service!  Parcels of beautifully knitted hats, scarves and gloves arrived in church via Elaine and John, crafted by their relations and destined for Vincent House.
The homeless charity first opened its doors in 1985 and is able to support and accommodate up to fifteen people, aged sixteen to sixty five, enabling them to work through some of the complex issues in their lives, and ultimately to move on to independent accommodation of their own.
All in all, youngsters and adults alike, will benefit from the love and care parishioners and friends of St. James' have shared this Christmas time.