Harvest Celebrations
24th September 2023
"And be thankful…"
Colossians 3: 15-17
Harvest.
Living, working and worshipping in a rural area, it is fairly easy to appreciate the cyclical farming calendar.  Fertilising, ploughing, sowing, nurturing, reaping, storing… Working the land is a time-consuming process.  And for what?  To bring us our daily bread?  To provide us with our morning cereals?  To produce the protein on our plates?  To fill our glasses with calcium enriched goodness?  For every mouthful of food we eat and every sip of liquid we drink, some farmer, somewhere, has enabled that to happen.
"Give thanks with a grateful heart
Give thanks to the Holy One
Give thanks because He's given Jesus Christ, His Son."
(Henry Smith)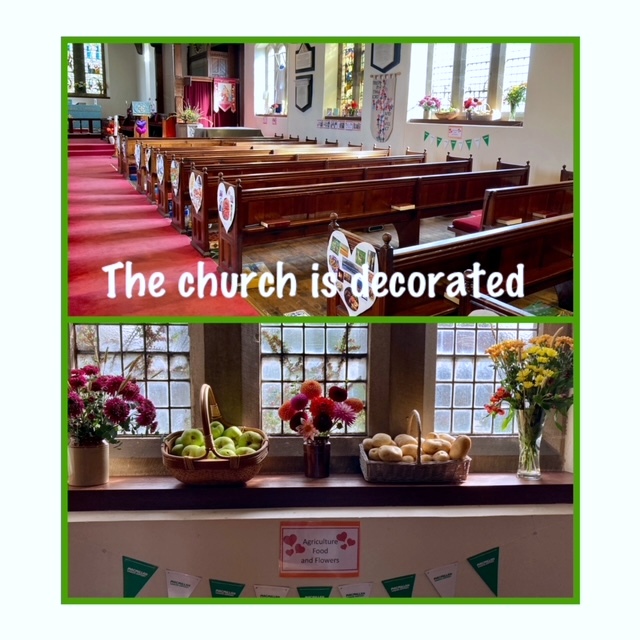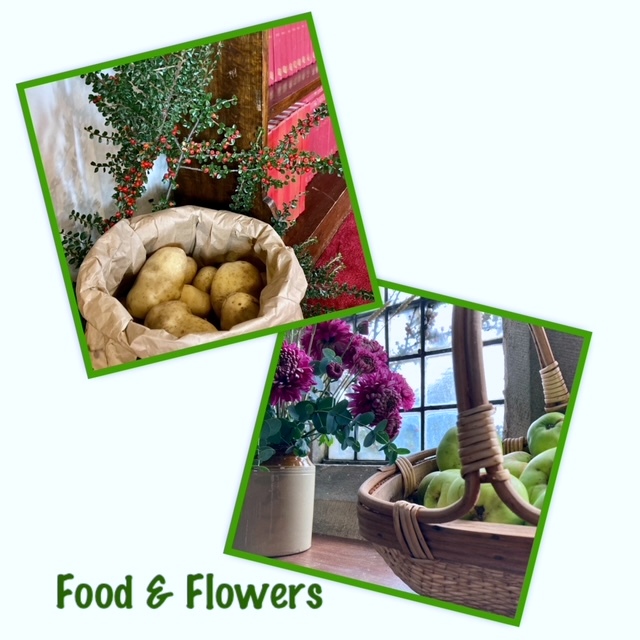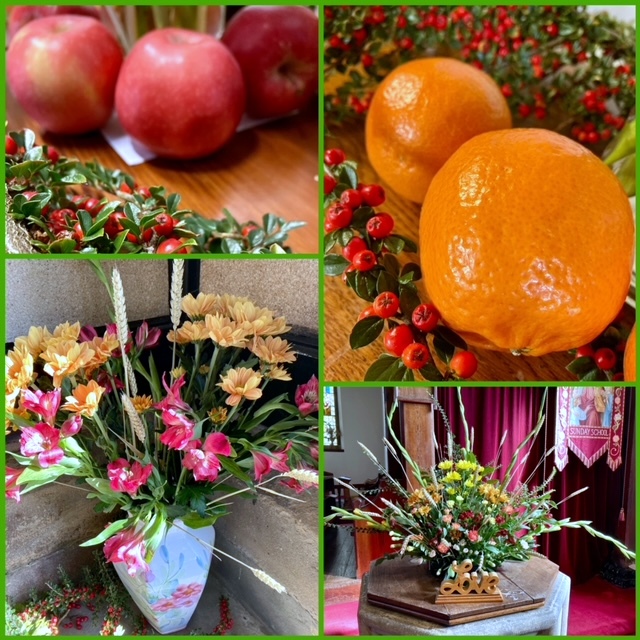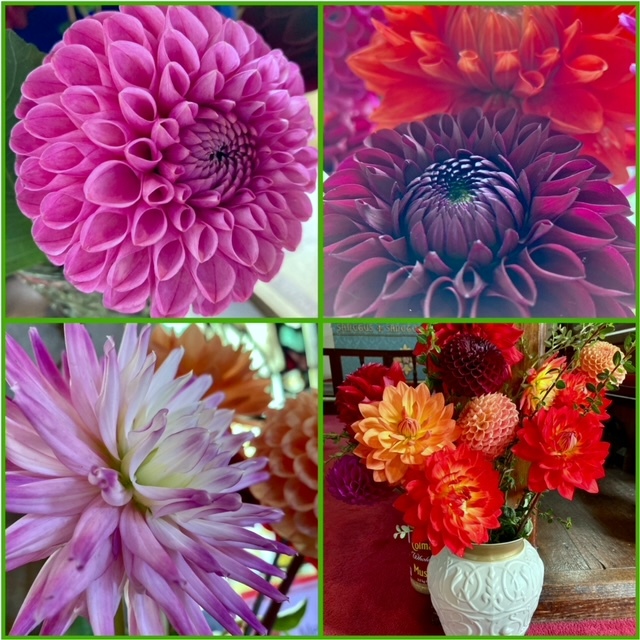 It's unsurprising then, that the ancient ritual of Harvest, was always a special time of celebration and a highlight in farming communities.  It provided a chance to stop and take stock.  An opportunity to be thankful for the plentiful fruits of many months' labour.  Traditionally, it was a time to preserve God's gracious bounty for nourishment over the winter.
It was against this traditional backdrop, that the worshipping community of St. James' Stalmine came together to celebrate the season, in song, words and deed.  This year however, there was a little twist!  The 10:30 Holy Communion service was entitled 'A Harvest of Love'.  It represented an opportunity for celebration of the fruits of all our labours, represented in many different shapes and sizes in addition to giving thanks for all our blessings – family, friends, health, nature, landscapes, seascapes, animals – all that we love and makes us feel loved.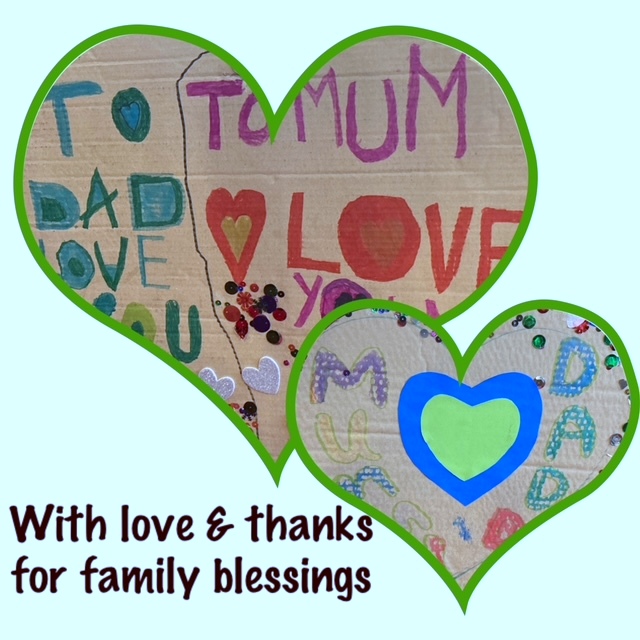 The morning's Holy Communion service took place in a beautifully decorated church.  Windows were filled with displays representing the many active groups within the church such as the Choir, Little Fishes, Prayer and Bible study groups and Lyrics and Lunch.  Large paper hearts, hand decorated by parishioners were fixed to pew ends, providing a colourful and symbolic representation of personal blessings.  Abundant flowers, glistening berries, ripened produce – apples and potatoes filled every nook and cranny, visual evidence of the gifts from the land – gifts soon to be re-gifted to recipients who may be struggling with health issues.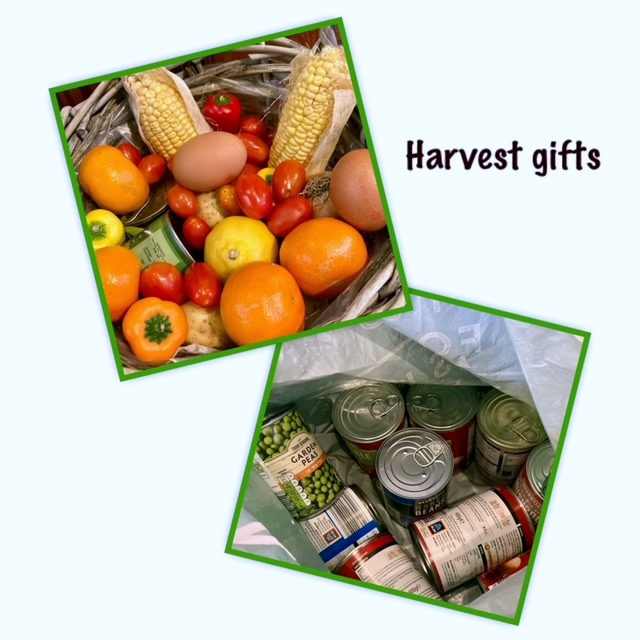 Parishioners brought forward carrier bags, bursting with non-perishable items, ultimately destined for Vincent House – a local project which provides food and accommodation for the homeless in Blackpool.
"Now thank we all our God
With hearts and hands and voices…"
(Martin Rinkart c. 1636)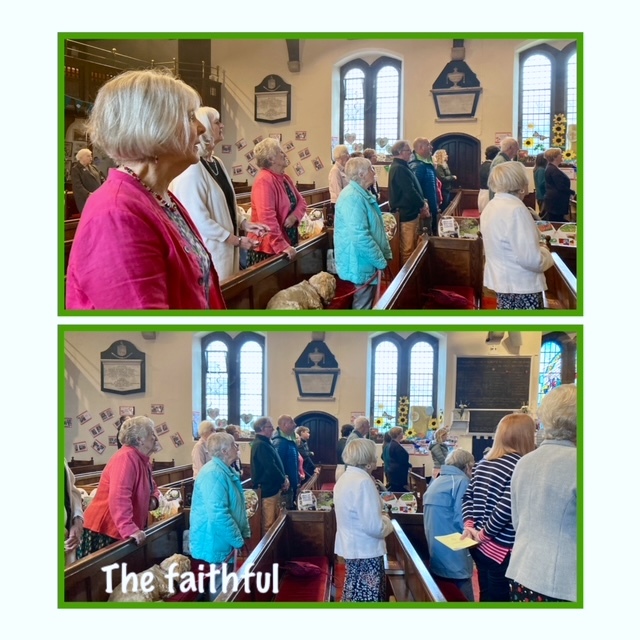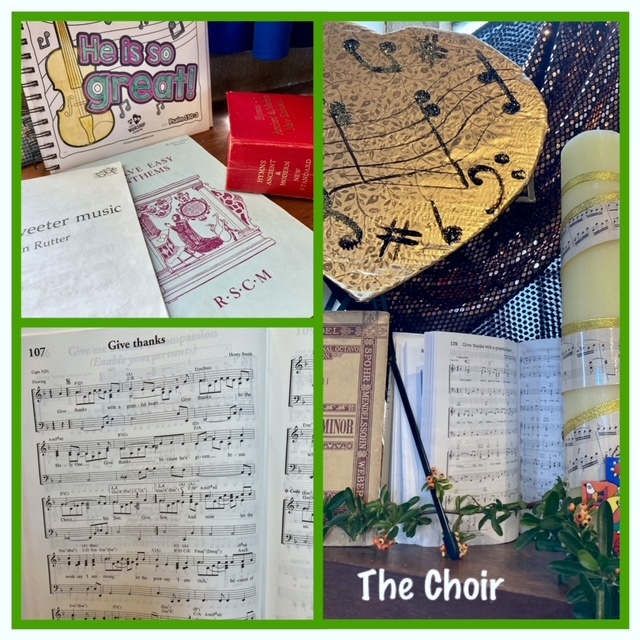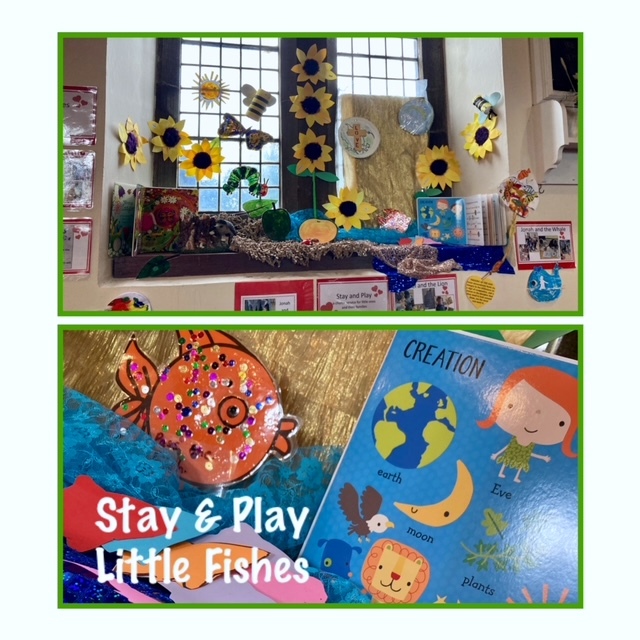 A volunteer from Macmillan Cancer Support addressed those gathered, outlining the depth and breadth of this charity's care for those living with cancer.  Few families have been untouched by this illness and all recognise the importance of their work.  A special collection was made by the congregation as a token of their thanks for the blessings this organisation can bring in times of anxiety and ill health.
During the service, the youngsters were able to engage in some crafting activities and produce some colourful Harvest sunflowers of their own – a visual reminder of the abundant gifts we should be thankful for.
Traditional Harvest hymns were much enjoyed throughout the service and audibly reinforced the key messages of celebration and thanksgiving for the fruits of human labour and generous God-given gifts.
Following on from the service, the congregation came together to share a Jacob's Join lunch.  Sweet and savoury plates of deliciousness graced the table, kindly donated by one and all – a harvest feast fit for a parish!
BUT, that wasn't the end of the Harvest celebrations.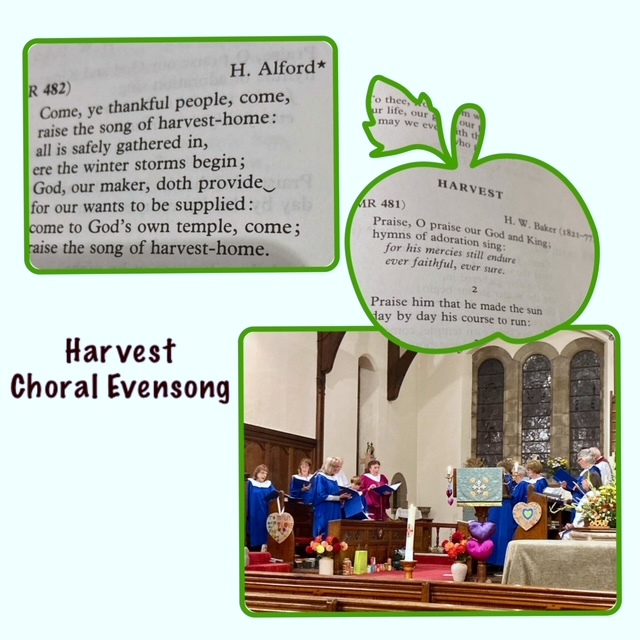 An elegant and atmospheric Choral Evensong rounded off the day.  A seamless blend of familiar harvest hymns, bursting with language suggesting plentiful gifts, abundant generosity and fruitfulness with more formal choral pieces such as William Smith's five part Preces and Responses (including Robert Stone's sung Lord's Prayer), and canticles by Preesall musician Robert Richmond, were sung by the choir of St. James' with supporting choristers from St. Oswald's.  The words of the Anthem – 'Praise the Lord, O my soul', based on Psalm 103, with music by William Child reverberated round the church, reiterating the glory of God's world.
"Praise the Lord, my soul;
    and all that is within me, praise his holy name.
Praise the Lord, my soul,
    and forget not all his benefits—
 who forgiveth all thy sin
    and healeth all thine infirmities,
who saveth thy life from destruction
    and crowneth thee with loving kindness.
(Psalm 103)
Candlelight, in addition to nature's finest floral gifts and abundant display areas provided a lovely setting for the traditional sounds of Evensong, readings and prayers.
Certainly, a day to remember.  A season to be thankful for.
"We plough the fields, and scatter
The good seed on the land,
But it is fed and watered
By God's almighty hand:
He sends the snow in winter,
The warmth to swell the grain,
The breezes, and the sunshine,
And soft, refreshing rain.
All good gifts around us
Are sent from heaven above;
Then thank the Lord, O thank the Lord,
For all his love."
(M. Claudius 1740-1815)
Harvest.  A Harvest of Love.