"Let there be light: and there was light"…in abundance!
From the bright lights of 'Harry the Lorry', which led a long procession of glowing lanterns from Stalmine Village Hall, to the dazzling smiles of people of all ages, eagerly anticipating the annual lighting of the Christmas tree, there was every sign that a glittering evening was unfolding!
Not even a cold, foggy November night or the highly anticipated football game between England and Wales in the 2022 World Cup, could diminish the excitement around the towering evergreen at St. James'.
A gleaming brass band, the Over Wyre Brass,  provided jubilant notes to familiar carols.  Sara and Pam led the family-friendly service before handing over to Julie, Mayor of Wyre to formally switch on the twinkling tree lights.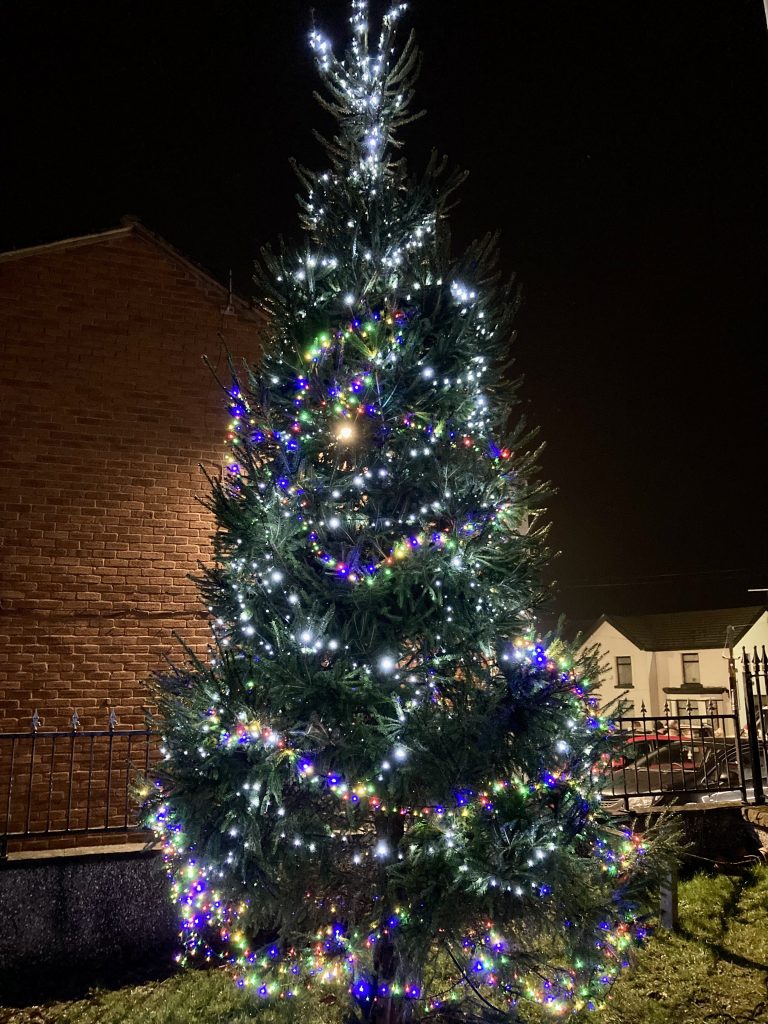 Inside the church, seasonal music welcomed the crowds and the aroma of mulled wine drifted through the air as they tucked into bacon barm cakes and sausage sandwiches. Christmas crafting for the young ones provided more glamour and glitz as biscuits and wreaths were decorated.  Animated chit chat, laughter and happy voices resonated throughout.
There was, of course, a most special visitor!  Santa, with help from his very tall elf, welcomed all the little ones in his sparkling grotto and listened attentively as they expressed their hopes and dreams for Christmas.
Without doubt, it was a brilliant night, for the whole village community.
"Let there be light: and there was light. And God saw that the light was good."
(Genesis 1: 3 – 4)